Roll over or click image to zoom in
Japeknives™ - Premium Control Chefs Knife 2021
Finally, an advanced control chef's knife with a ruthless sharp blade! Buy 2 Free Shipping Buy 2 Free Shipping Hot Sale At This Price Not Sold In Stores. Note:...
Finally, an advanced control chef's knife with a ruthless sharp blade!

Buy 2 Free Shipping
Buy 2 Free Shipping
Hot Sale At This Price
Not Sold In Stores.
Note: We will only be shipping 500 of these. If you can't add it to the cart it's because we're SOLD OUT.
This week's special event: 
Randomly selected 🎁10 lucky customers to get DOUBLE the order🎁 product every day. We will send you an email, please remember to check, thanks for your support
❤️Starting from 01 May, 2021 until 20 June, 2021❤️
Our craftsmen are hand-making the best kitchen knives ever made in the world. People asked for a knife that could be better controlled, and we delivered it. This model has a precise laser engraved index finger hole for excellent control. The blades are made of traditional Japanese steel, which ensures that sharp, high-quality knives will be maintained for years to come. Now you can slice and dice your favorite foods under complete control. The handle made of high-quality oak provides the most comfortable and safe chef experience.
Every chef deserves this knife

Advanced control:

The difference between this knife and all other knives is the unique hole for maximum control and comfort. Feel the feeling of complete control and precise cutting.
stainless steel:
Our Japaknives are hand-forged using traditional Japanese steel and are proven to resist corrosion, ensuring that you have a high-quality stainless steel knife for years to come.
Ergonomic handle:
Japanknives achieves a perfectly balanced wooden handle to provide maximum control, flexibility and comfort.
Hand forging:
All our Japaknives are unique because they are individually hand-forged using traditional techniques passed down through generations of blacksmiths.
colour:
 These Japaknives have the timeless colors of oak brown and agate black and are very beautiful.
The first hole control design
Our craftsmen are the first to create this unique patented hole control design. Brilliance comes from wanting more hands-on experience. Now your hand is not actually touching the blade when cutting into the food.
Perfectly cut food
Our Japaknives™ are designed as all-in-one knives. Each blade is sharpened to ensure a smooth and easy cut regardless of the texture.
high quality
We only source the best materials to provide a quality shopping experience.
The blade is made of traditional Japanese stainless steel. According to your taste, use beautiful oak or black agate to make the handle.
 🔪Our process👇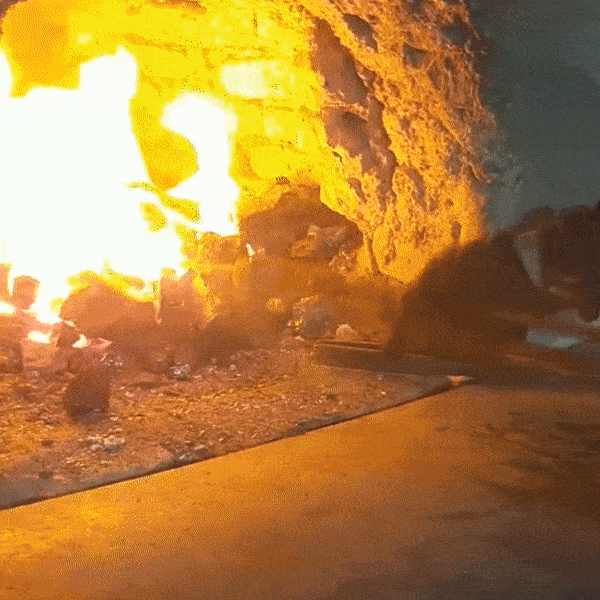 Have question? Ask an Beauty Expert